Yes, I know it is Wednesday even though it was hard to tell because of the snow day so this felt like a Monday but I know it is Wednesday. However we made this on Tuesday so I am counting it as Crafty Tuesday. And yes I probably could use a little more sleep.
Caroline has a friend whose nickname is Brownie. Brownie and Caroline are good friends and share a lot of the same fandoms in common. One thing they both love is
Fantastic Beasts and Where to Find Them
especially for the critters. Brownie's favorite creature is the Niffler.
The Niffler from Fantastic Beasts
(for the VI: This is a still from the film with the Niffler who has black fur and brown eyes and a pinkish snout reaching for some jewelry)
Caroline looked for an official plush Niffler for Brownie. We looked for one while we were down at Universal in Florida and, after talking to the people in the animal shop, discovered that there was never one made except the statue and the Pop figure.
After striking out on that, we decided that we could make it ourselves. A Niffler is basically a baby echidna with a different snout.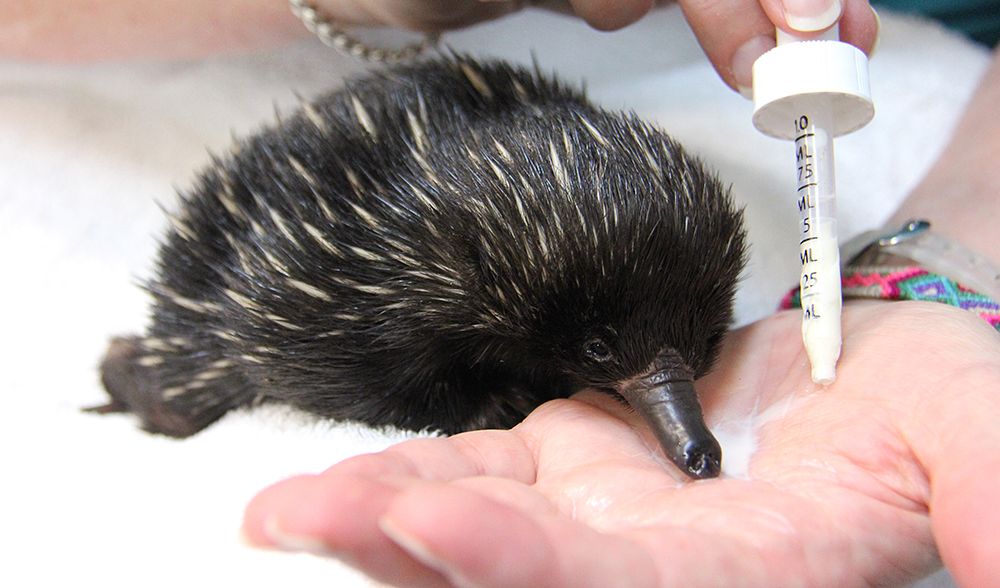 A baby Echidna photo copyright and all rights reserved Paul Fahy
(for the VI: This is a baby echidna with a black furry body with white tips, a black snout and black eyes on a human hand looking at an eyedropper)
So we took a hedge hog pattern from a Beatrix Potter stuff animal book and changed it up a bit for the Niffler. We made the first one from scraps from another project just to get the shape and size right.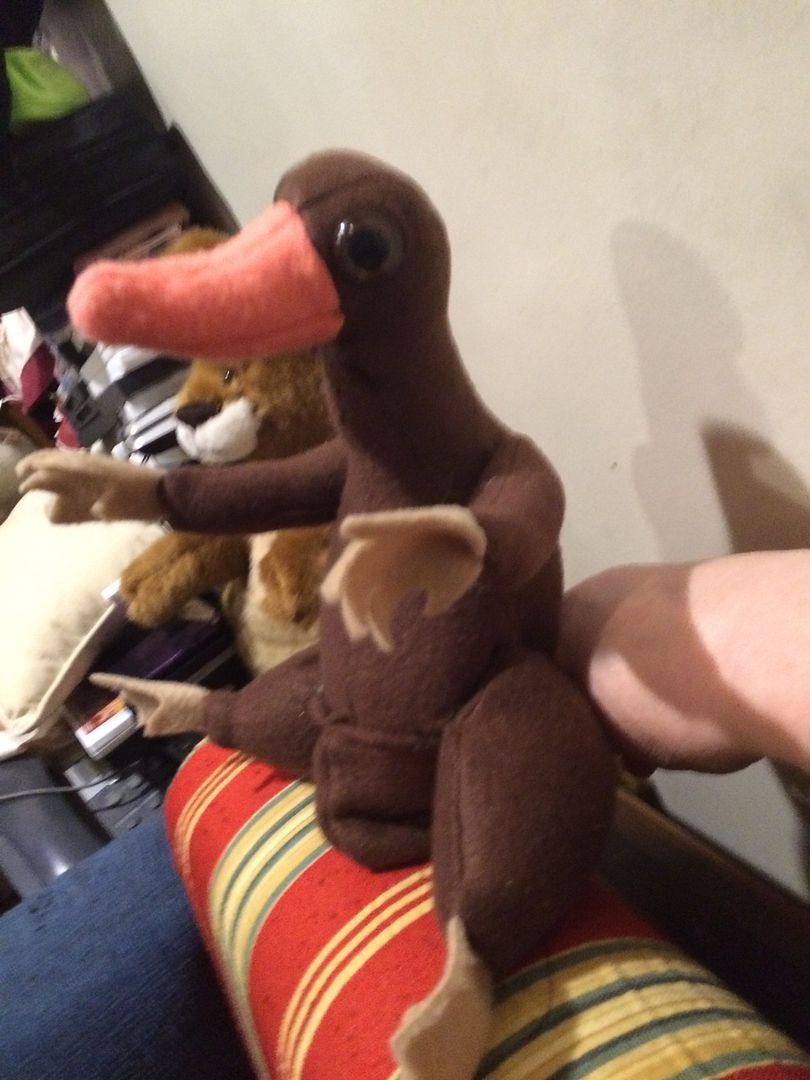 The Prototype Niffler
(for the VI: This is the first try at the plush. The material is brown fleece with brown eyes and a pink snout.)
We looked at that one and did some adjustments like the belly had to be bigger and the snout could be a bit wider. The neck didn't quite work either so we had to adjust that as well.
Brownie's Niffler
(For the VI: This plush is black fur with brown leather hands and feet, brown eyes, and brown eyes. He has a pouch that has a necklace in it. He is holding a silver chain in his paws)
I am already working out the third version of this critter and a puppet version in my head.
I am grateful for a project that Caroline and I could do together.