Each done pretty much in record time considering. Gives me hope for some other projects being done in time for Farpoint.
I went to the Women's march in New York City on January 21, 2017 and marched with some friends and made some new friends during the march.
Now a number of months ago on Samantha Bee's show, she had David Tennant read the tweets from the Scottish about Trump congratulating Scotland on voting for Bretix which they had done the exact opposite. The phrase you touped f**ktrumpet stuck in my head.
So I created the Donald Trumppet. The hairpiece is a second puppet on top of his head like it is an alien controlling his brain.
I lucked into the fur for the hairpiece. I could not believe my good fortune and it was on super sale too.
(for the VI: On the left is orange fleece and on the right is a white/orange/unknown color of fun fur)
Got the body done in a day or rather half a day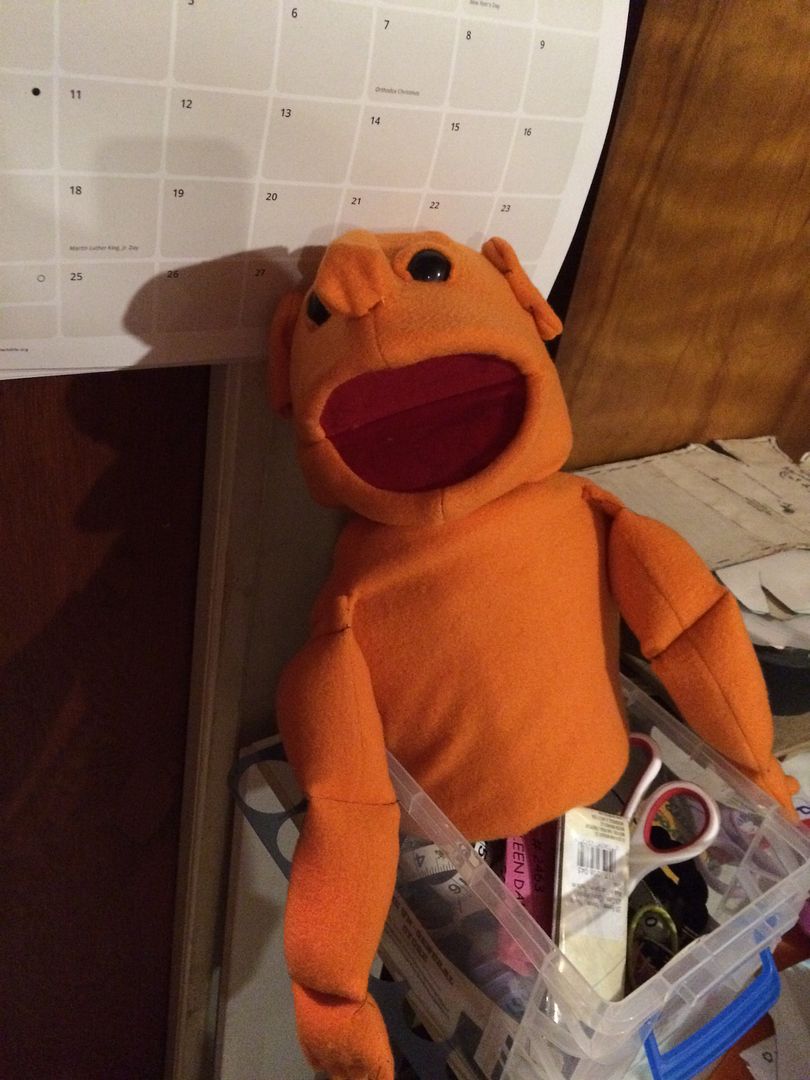 (This is an orange skinned puppet with black eyes sitting on top of one of my notions boxes)
Got the hair puppet and suit done in a day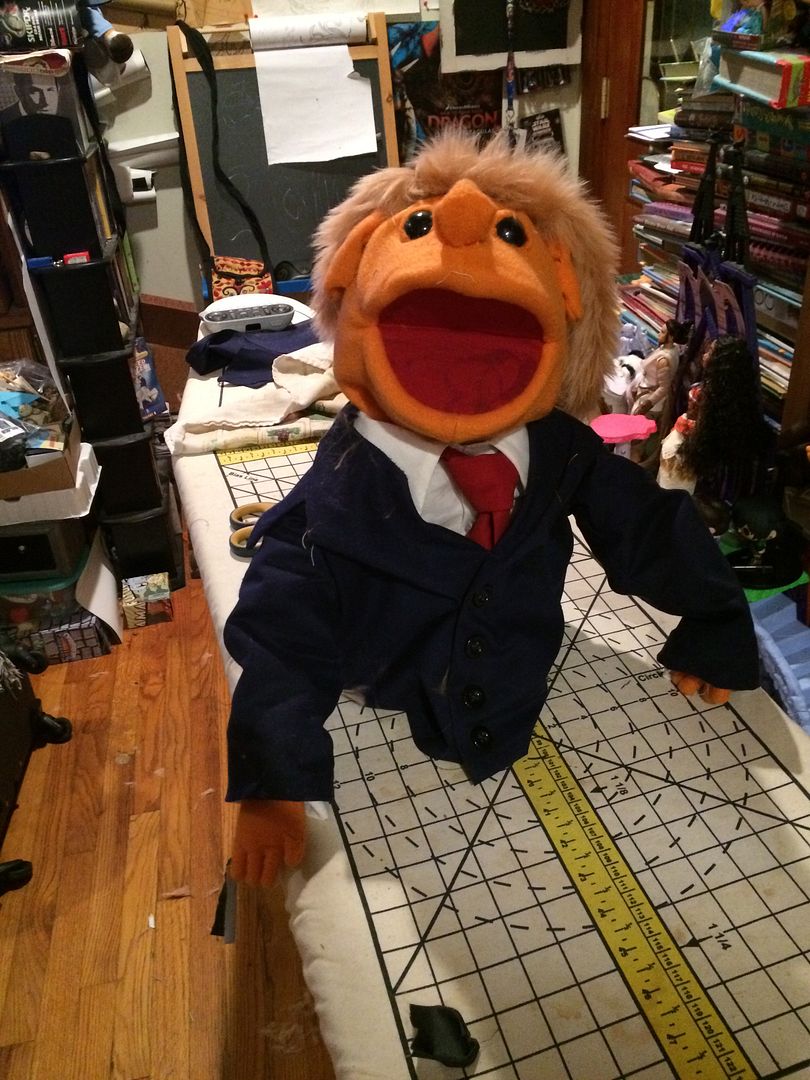 (for the VI: Same orange skinned puppet with a hair piece puppet on top. He is wearing a white shirt, red tie, and ill blue suit.)
And took him to the march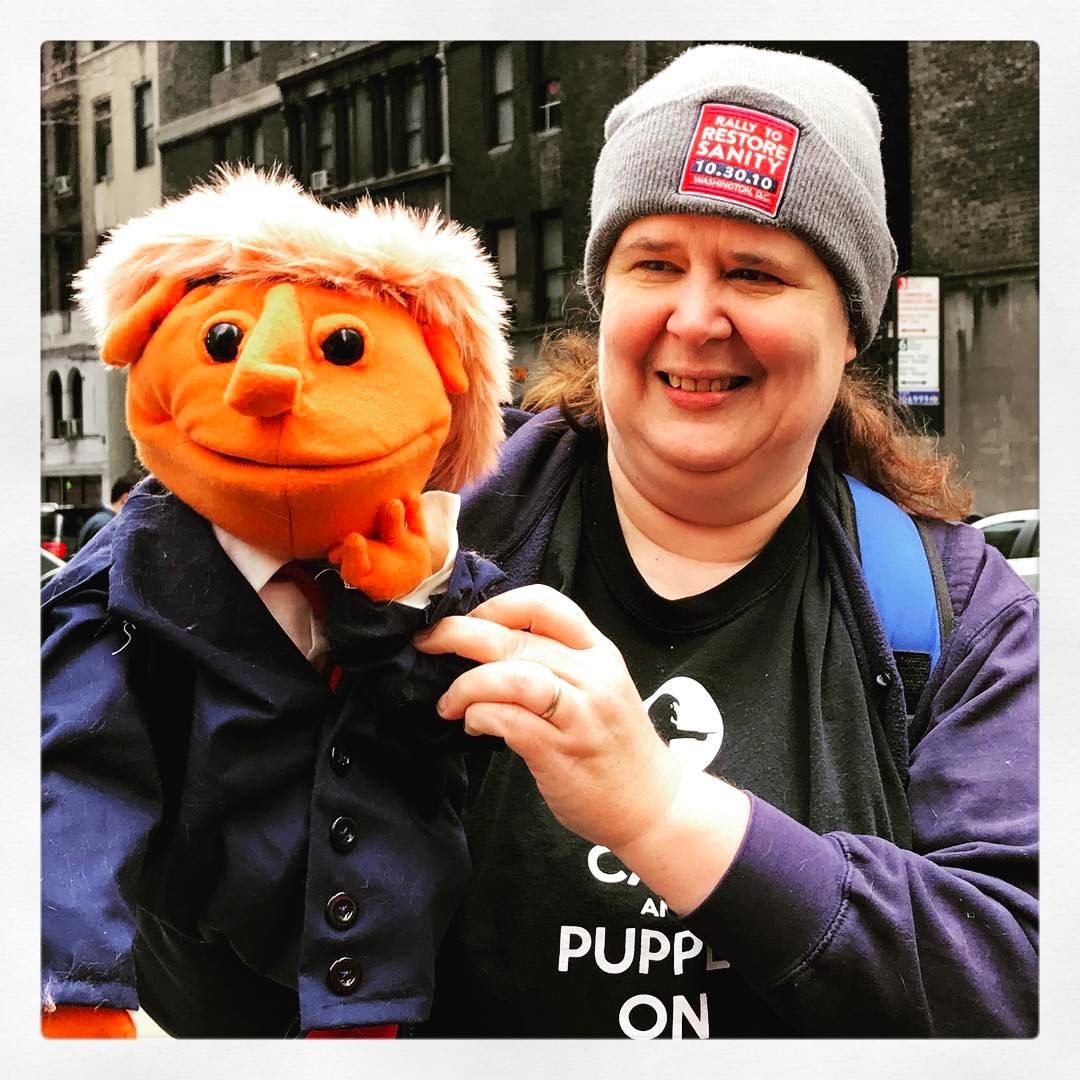 Photo credit and copyright Michele Serchuk all rights reserved
(for the VI: This is the Drumppet and me at the march. I am wearing a Rally to Restore Sanity hat, blue hoodie and a black t-shirt that reads "keep calm and puppet on")
A lot of pictures were taken and the puppet was mentioned in several articles which means it made an impact.
The second puppet was for our friend James who is leaving his role as the Genie in Aladdin, the role he won a Tony for, and going to take over in Hamilton for Seth Stewart (Marquis de Lafayette / Thomas Jefferson). This was another two day puppet.
Face shot of the puppet before I made the costume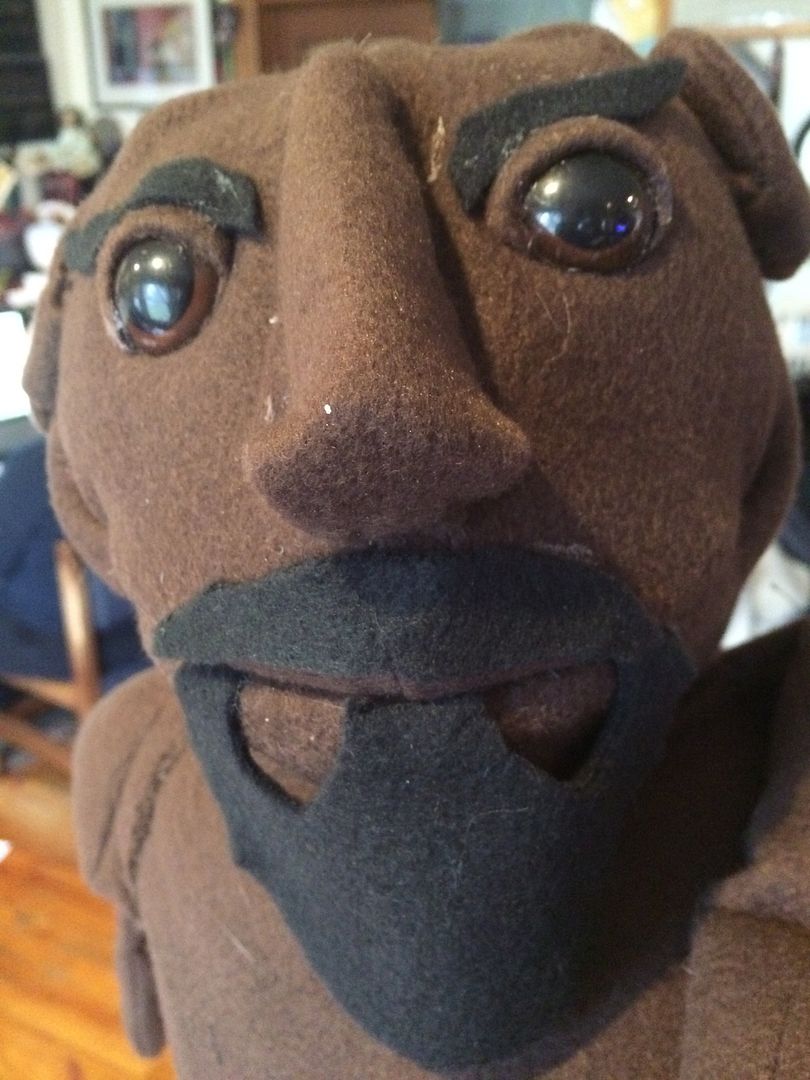 (For the VI: This is the puppets face, his eyes are brown, his van dyke and eyebrows are black felt)
The costume took some doing but I got it to a point that I like
(for the VI: This is the completed puppet. He is wearing a blue tunic with gold accents and trim, gold arm and wrist bands, and a gold collar)
The completed puppet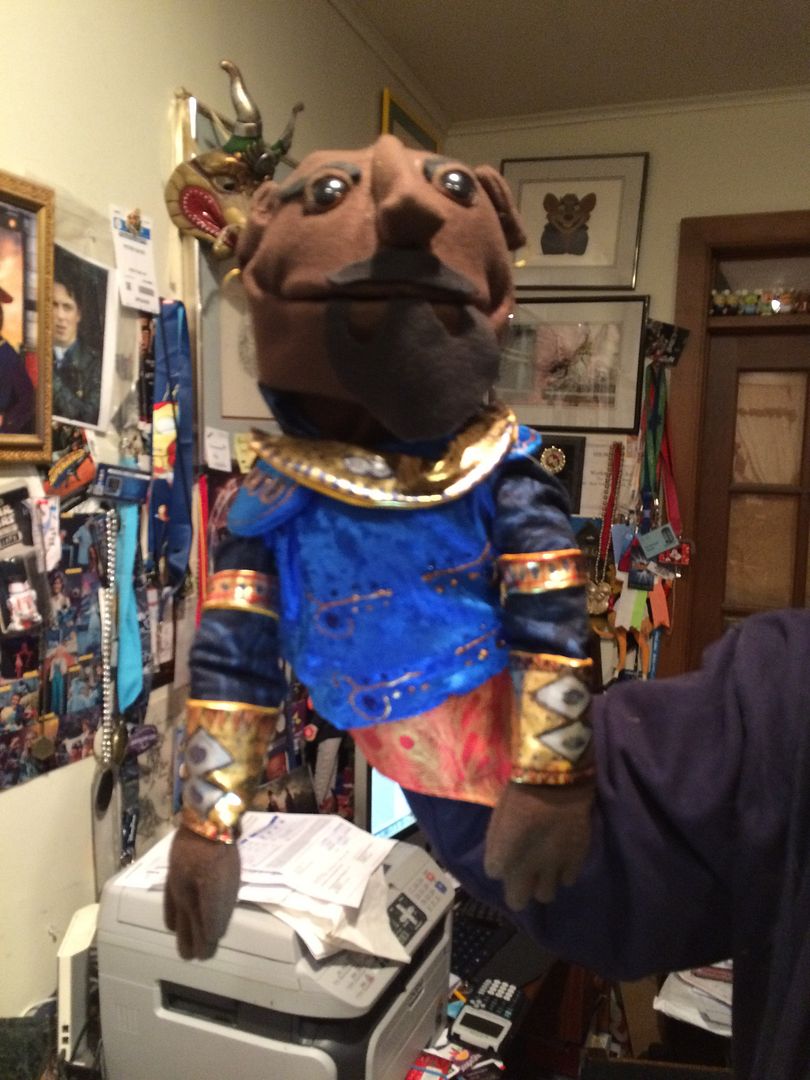 Next I am going to get a few puppets done for Farpoint. Let's see how that goes.
I am grateful that I have the skills to do these sorts of puppets in a very short time.