puppetmaker
Caroline and I have been talking about her using my sewing machine for a while now.
She has been hand sewing for a while and made some really cute stuffed animals for her friends and cousins. But that is rather time consuming and she couldn't do some of her projects which needed a machine stitch.
Sunday she sat down and with a little coaching, she put together her first project. She made a pouch to put the pieces of her baby blanket.
A little more practice and she will be able to make anything that she wants. She is already planning out about half a dozen costumes and some school clothes she wants to make.
I am so proud of her.
Caroline conquers the sewing machine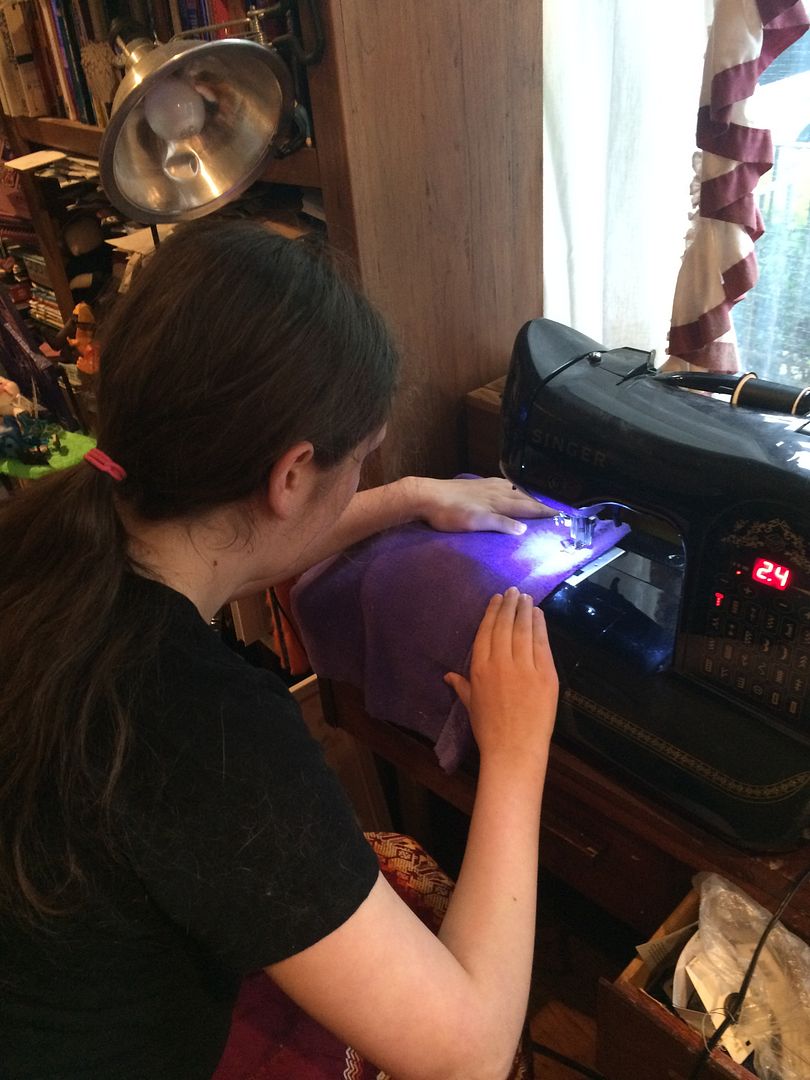 (For the VI: This is Caroline sitting at my sewing machine with purple cloth feeding it through. Her brown hair is back and she is wearing a brown shirt.)
The Finished Product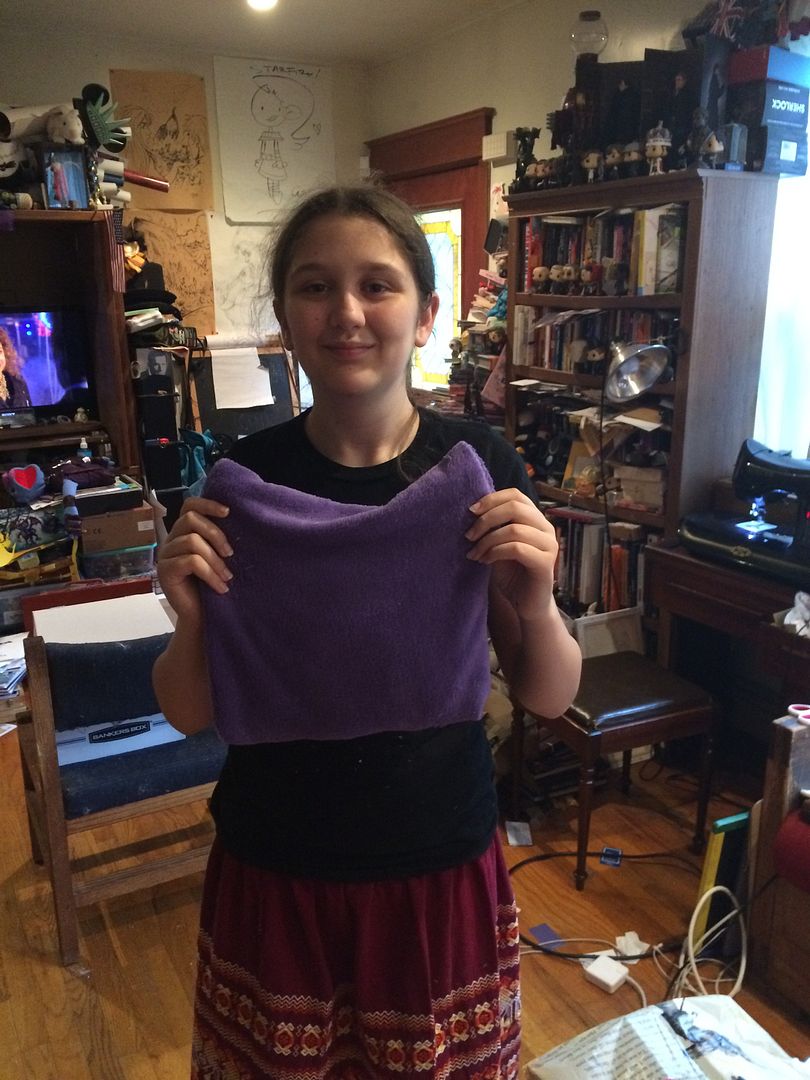 (For the VI: Caroline holding up the rectangular purple bag.)
I am grateful for Caroline's boundless creative energy.