I had glasses rated for the eclipse that I got at Shoreleave but I cannot find them now.
So I went old school and made some pin-hole boxes to view our partial eclipse up here and I thought I would put this out there so you too can make your own if you care to.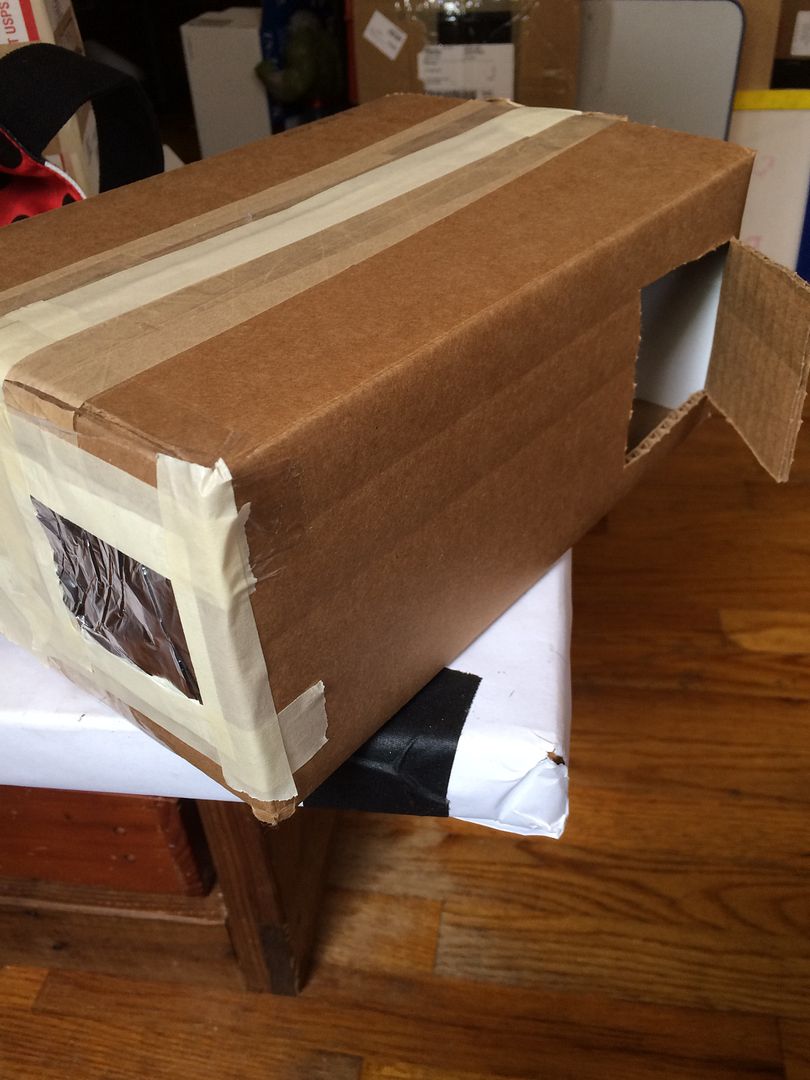 A simple pin hole box with a piece of tin foil at one end and a viewing window down the slide with a white screen for better viewing.
Materials you will need (Cat is an extra and not necessary for assembly of the box)
1. A Box that you can close all sides on.
2. Tape
3. Tin Foil
4. A pin
5. exacto knife or box cutter or scissors
6. a white piece of paper.
Cut a hole at one end of the box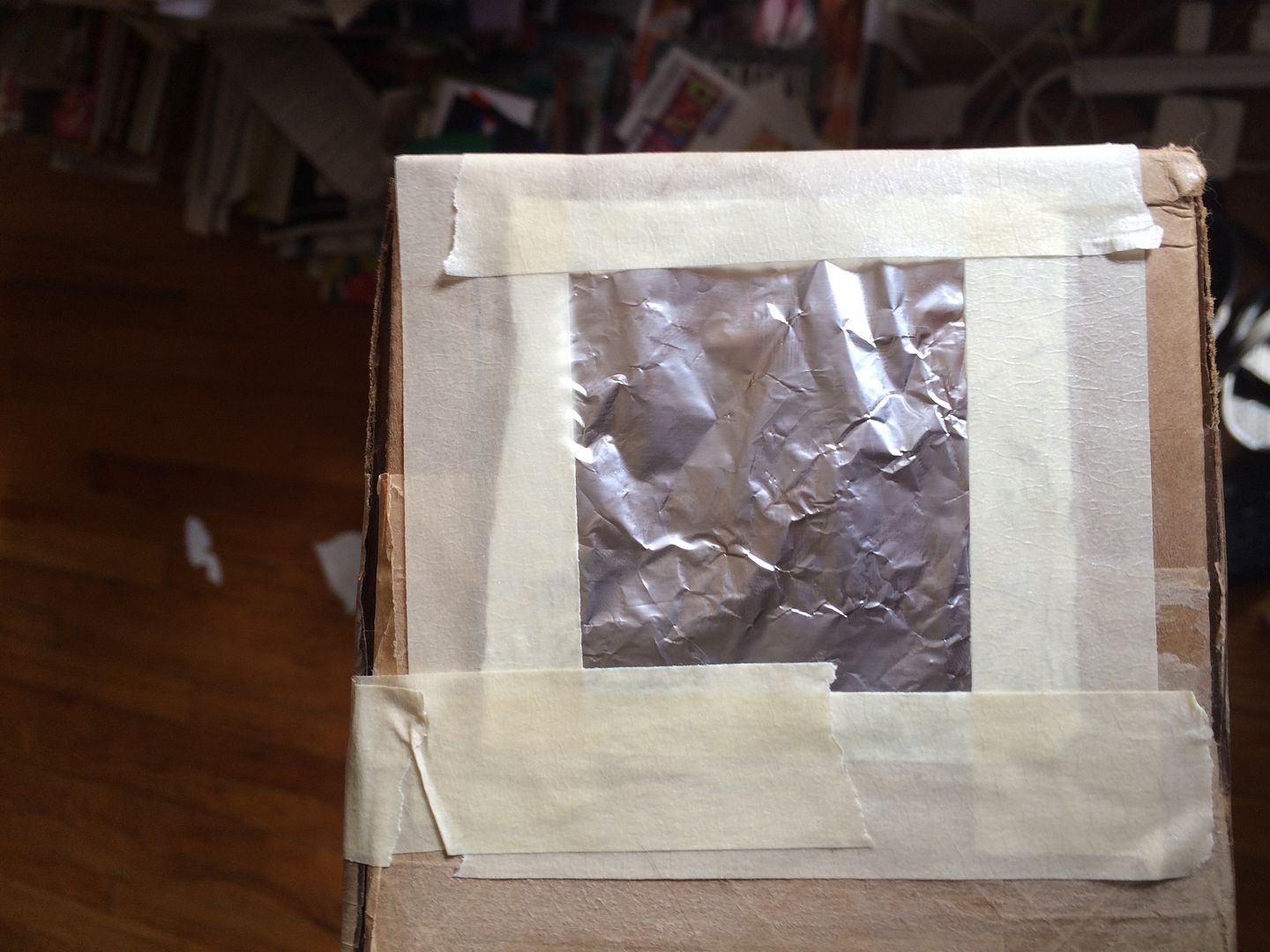 Tape the tin foil over the hole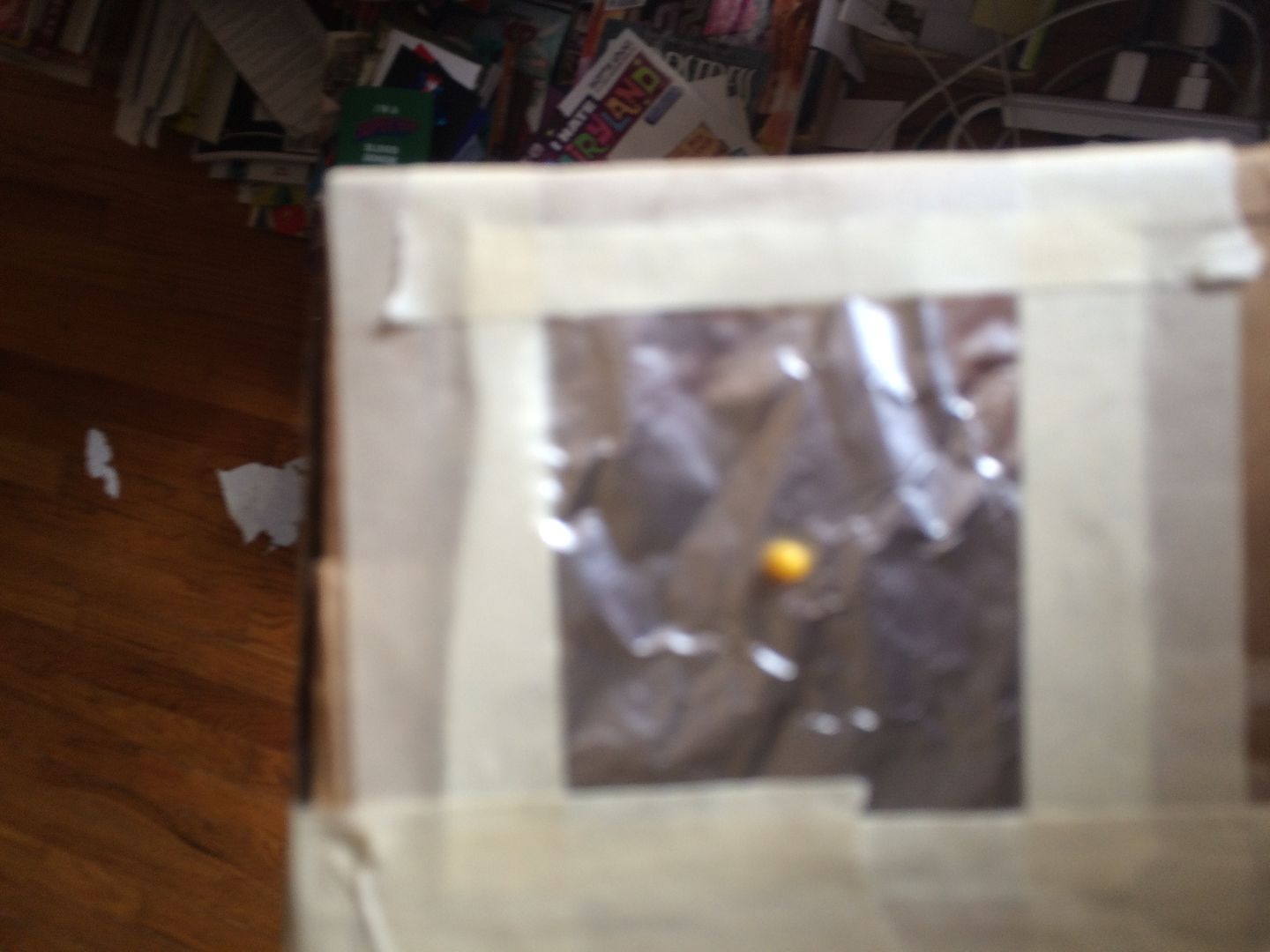 Stick a pin through the tin foil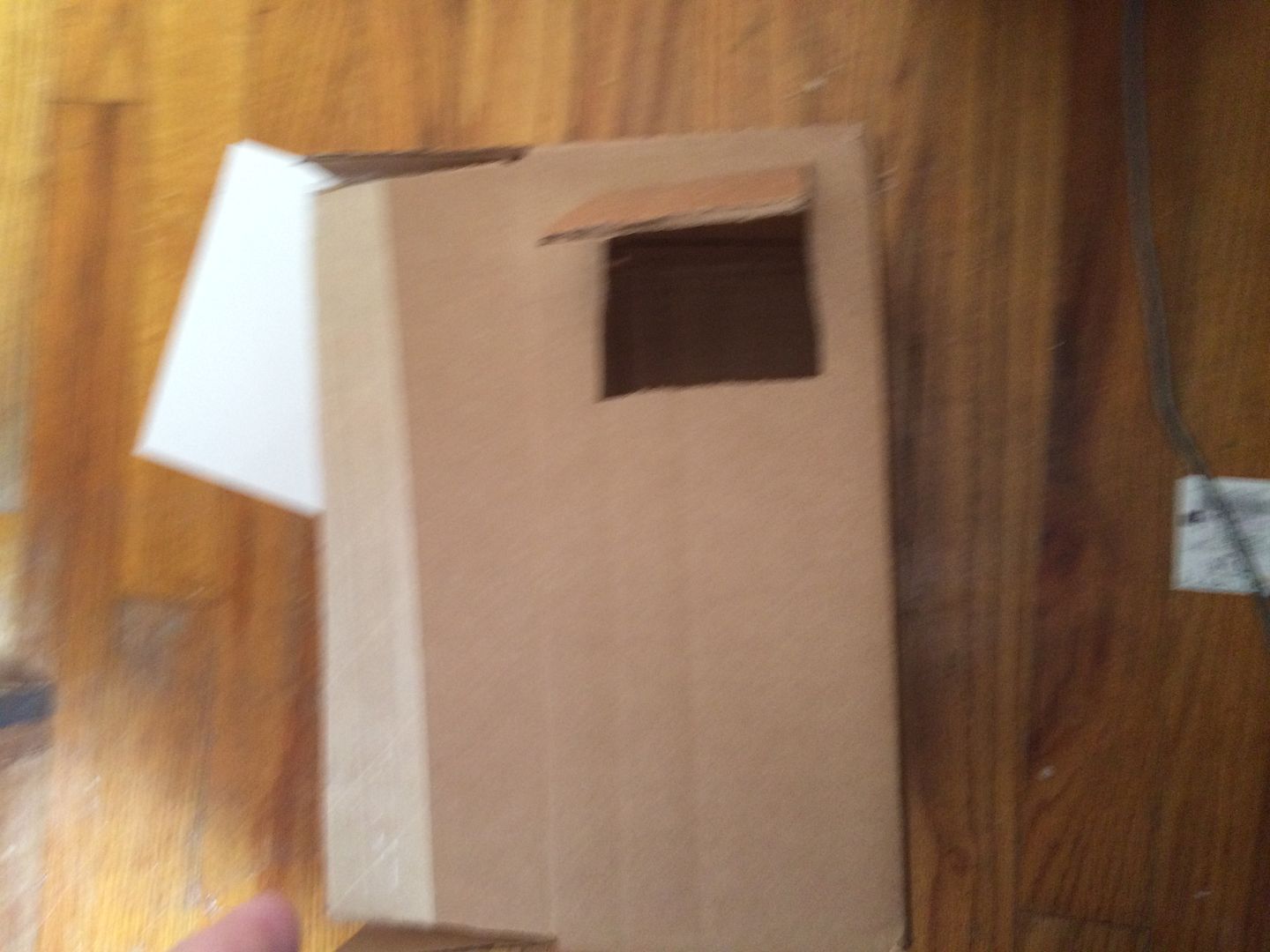 Cut a door on the box wall to the right of your pin hole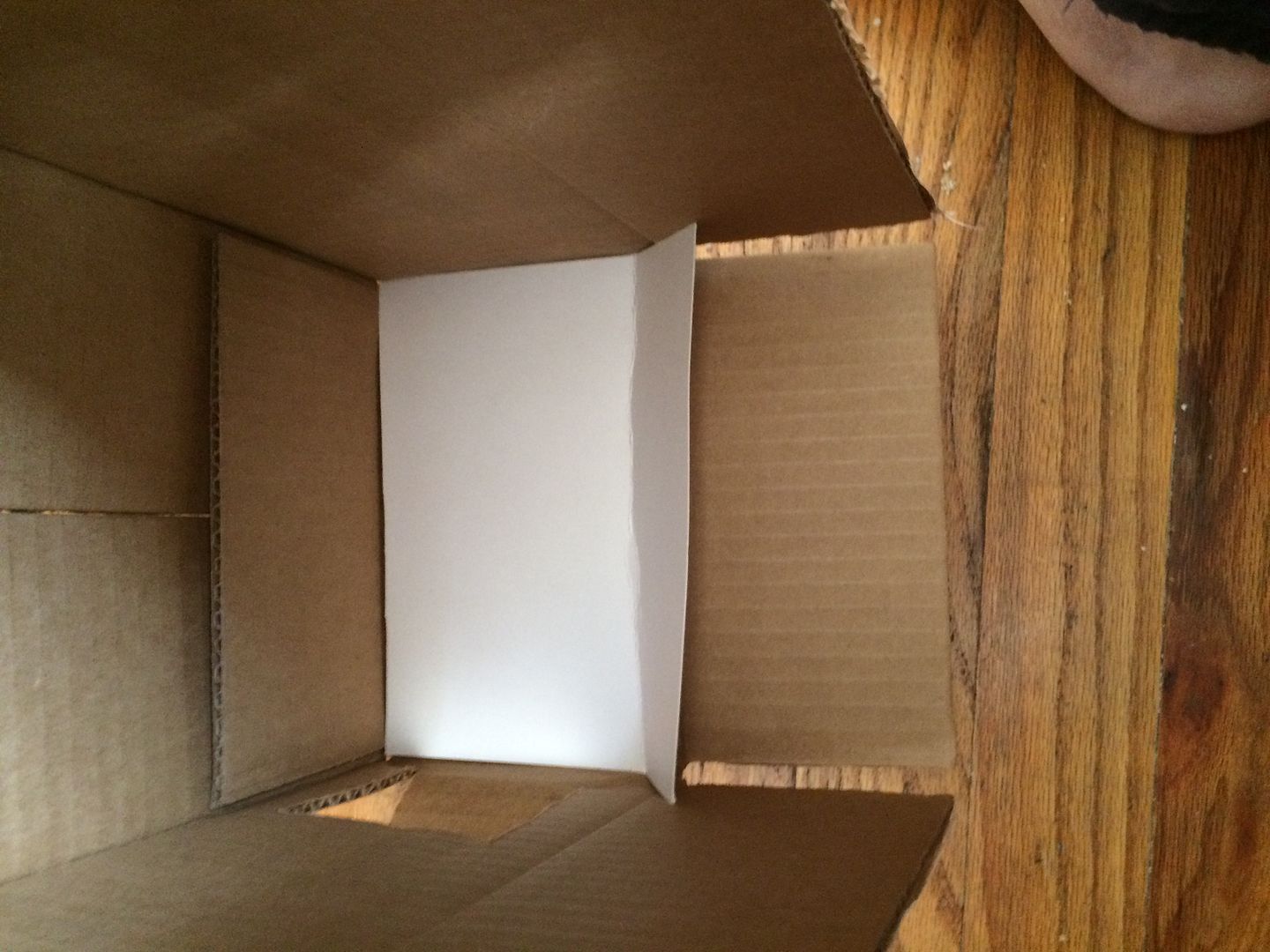 On the wall of the box opposite to the pin hole, place your piece of white paper and secure to the wall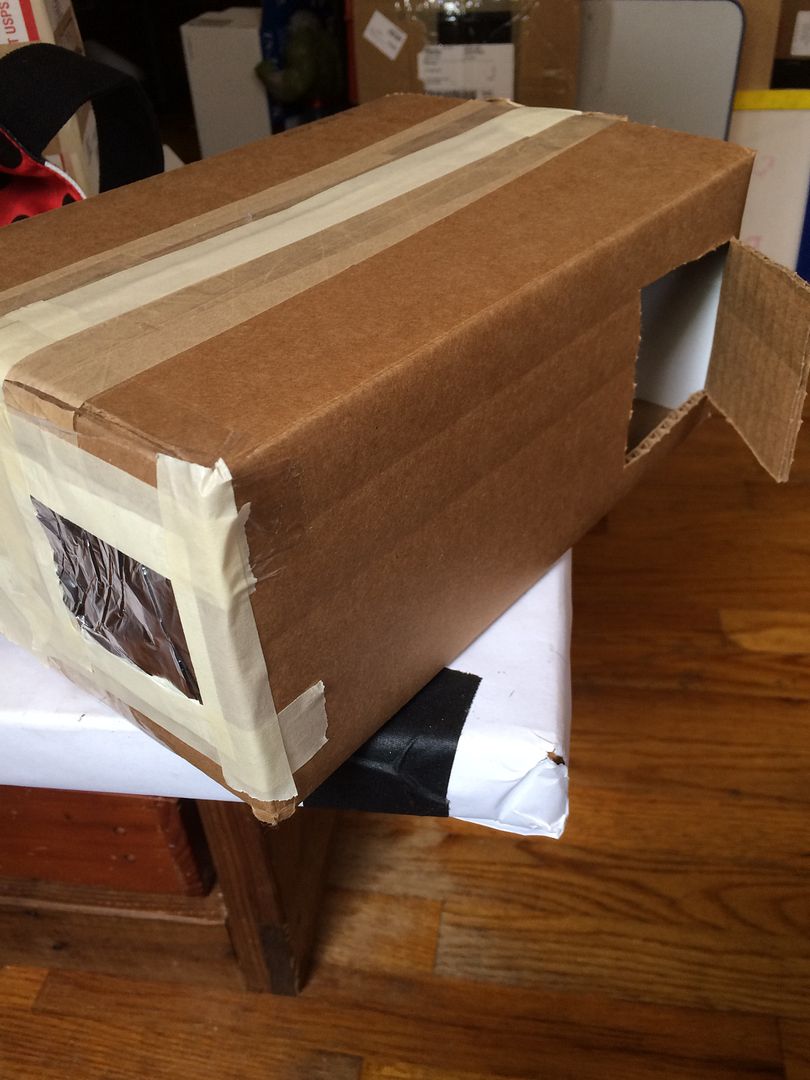 Tape the top and there you go.
Your own pinhole box to watch the eclipse.
I am grateful that I learned how to do this at the last eclipse.